Many have wondered how effective a teeth whitening treatment is, and whether it's something they should consider? In fact, with more high quality teeth whitening products on the market than ever before, there is undoubtedly a great option that's right for any budget. Just make sure you use premium products or dental treatment for the best and safest results.
While teeth whitening at the dentist is another good option, home teeth whitening kits are safe, effective and affordable, too. Let's find out more about the process of each.
Professional Teeth Whitening at the Dentist
Teeth whitening at the dentist will always begin with a consultation to check the health of your teeth and discuss the many treatments available. With cosmetic teeth whitening being a popular option at the dentists, yet many more specialised treatments on offer, your dentist will answer all questions, and assist with aftercare. Following the procedure, dentists recommend you do not consume any staining drinks or staining food (they will advise on what these are) for at least 24 hours and refrain from smoking as it has a negative effect on your hard-earned results. You will be emailed aftercare instructions, to act as a reminder after you leave.
With a company such as SmileBar, their friendly team is always on hand to help via their many central locations nationwide including 20+ partner clinics, making teeth whitening Australia-wide an easy and convenient option for all.
Just remember, dentists use a higher dosage of carbamide or hydrogen peroxide during the procedure, compared to most home teeth whitening products since it's administered by a professional in a controlled environment. For example, dentists apply around 35% hydrogen peroxide, while home teeth whitening strips use around 6%, but are still effective.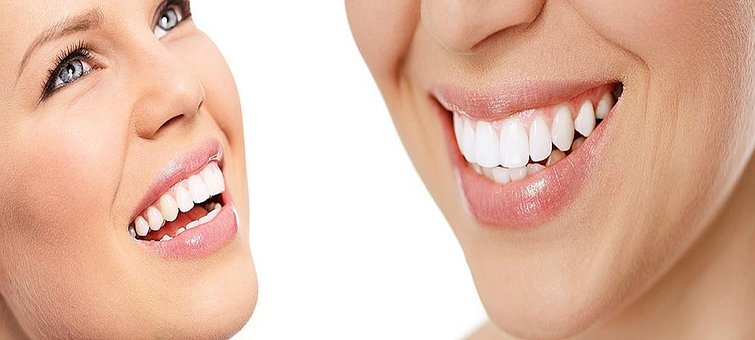 Home Teeth Whitening
In contrast to professional teeth whitening from the dentist, home whitening kits are super convenient and very effective nonetheless. With so many teeth whitening kits and products available, including whitening trays, foams, mouthwash and full kits, many with free shipping offers, there's never been a better time to try out home teeth whitening for yourself.
PureSmile also offers gift vouchers to treat your partner or friend to any of their home products or a professional teeth whitening treatment delivered at one of the many partner cosmetic clinics across Sydney, Melbourne, Brisbane, Adelaide, Perth, Canberra and other cities across Australia.
So don't delay, give teeth whitening a try. Speak to the friendly team at SmileBar to find out more and book a consultation.