Running a startup isn't a walk in the park. It's full of uncertainties, trials-and-errors and other challenges that keep you awake at night. You may also feel pressured to work over 12 hours a day to optimise, scale fast and get more funding from investors. Amidst all these whirlwinds in the business, you may find yourself feeling too stressed. But you're not alone in this battle. We're here to help manage your stress as a startup founder.
Here are some tips on how you can manage your stress as a budding entrepreneur and ensure the pressure & stress don't affect your professional or personal life.
Identify when you're stressed.
The first step to managing your "startup stress" is to realise when you're stressed. This may sound easy, but some entrepreneurs confuse being stressed with feeling exhausted. Those are two different emotions. Also, you might find yourself neglecting to recognise when you're stressed, as you try so hard not to look weak or incapable.
The problem here is when you don't know when you're stressed, you unknowingly pass it on to your team, business partners, vendors and even your family at home. That can be dangerous, as a single negative interaction can tarnish your relationship with your colleagues or family. So, the next time you feel anxious or worried, acknowledge that it's "startup stress." Labelling it will help you manage it better.
Specify your stressors.
While you can always rely on apps to improve communication, project management or other tasks in your company, there isn't a credible app for specifying your stressors. You'll have to spend a few minutes alone and do it yourself.
At the end of a work day, sit down and reflect on what happened the entire day. Look back at the moments you felt stressed, overwhelmed or too anxious—and think of ways to improve how you reacted or resolve the issues you had to face. Was it because you're always busy that is stressing you out? Maybe, the solution is not to pack your day or week with too many activities and try to delegate more instead. Were you anxious about your minimal funds for buying a new piece of equipment from overseas? Perhaps, you could explore options other than your business' revolving funds and consider getting secured small business loans or a line of credit. Getting a commercial and business lawyer, too can reduce stress if you are looking at selling or buying another business. They can offer the very best possible advice for your situation.
By spending an hour or two specifying your stressors, you can do a better job at handling those issues the next time they come up. In turn, you can keep stress at bay and stay focused on the day-to-day operations of growing your startup company.
Don't forget about your health.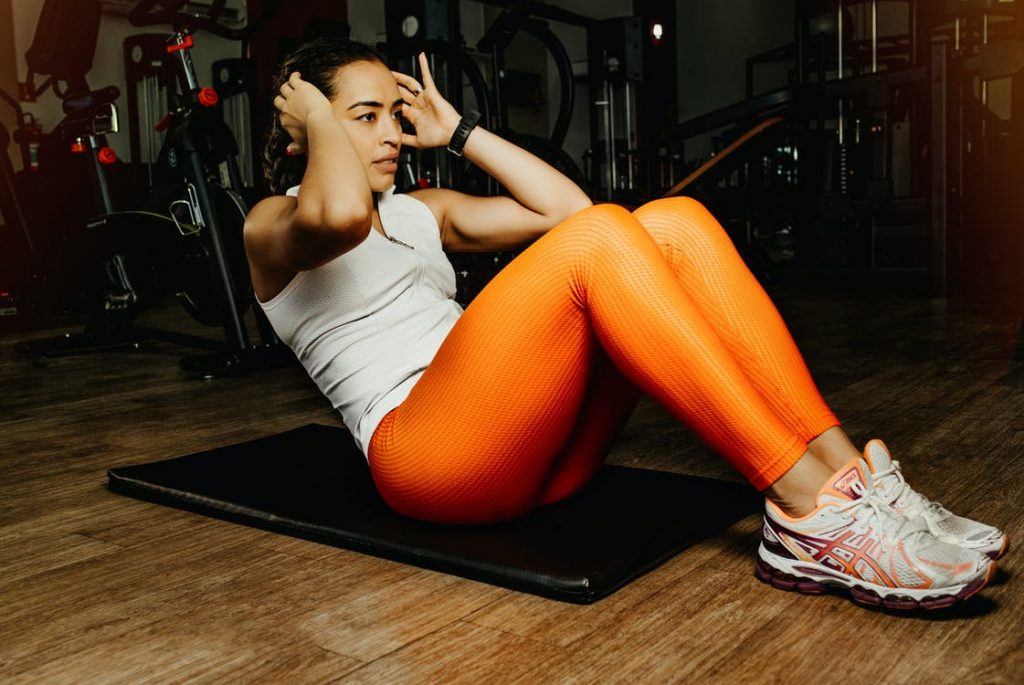 It's easy to skip meals and gym sessions when you have to work over 12 hours a day for a business in its initial stages. But here's the thing: no matter how busy you are, you should still consciously focus on your health. Staying on top of your physical health will help boost your emotional & mental energy levels. That means you'll likely be more positive, productive and focused at work if your body is in good shape.
Focus on three things. The first one is your diet; don't resort to junk or convenience food. Even if you're short on time, try to consume healthier meals. You can subscribe to a healthy meal delivery service to save time on shopping, prepping and cooking. The second thing you should commit to is regular exercise. Can't find time to go to the gym? Work out in the office or at home. A good thirty-minute workout a day is enough to boost your serotonin levels and maintain your weight. The third thing to focus on is meditation. Take ten or twenty minutes a day to meditate. It's better to do it in the morning before working or at night to get a good snooze.
Destress alone or with your loved ones.
Taking one meeting after another and jumping from task to task will exhaust you. The cure is to destress after a work day or during weekends. You can do it alone or with your loved ones. The key here is to ensure your after-hours or weekends are free. Don't set any meeting on a Friday night or Sunday. Instead, spend that time doing things that make you happy and feel relaxed. Go and catch up on your favourite Netflix Originals series or spend the entire Saturday with your family at the beach.
By taking a step back from your startup, even just for a day or two, you can get back to it with a refreshed & re-energised body and mind. It'll be easier to tackle your tasks for the week, stay focused and manage your stress as a startup owner.