Photos on a wall are one of the best visual elements to spice up your home interiors. For one, decorating with family portraits adds an undeniably nostalgic charm to your home. The same rings true for artwork. Framed art prints or movie posters add a certain character to a space.
So if you need a simple way to beautify your home, go and put up a gallery wall. But did you know that hanging pictures on the wall can also impact your mental health positively?
Photos on a wall can improve your mood.
Surrounding yourself with beautiful images can be good for your mental health. Many psychologists consider art therapy to be an effective treatment for several mental issues, although it may need to be combined with other forms of therapy or treatment to work.
The science behind this is that art encourages us to slow down and look more closely at our surroundings. The simple act of standing and staring at images can help slow down your breathing and regulate your blood pressure. Do the photos on the wall look appealing? That can boost the production of serotonin—the chemical in your brain that promotes feelings of happiness.
One way to ensure your home's gallery wall will have these effects is to choose photos that bring back positive memories. Perhaps, you can frame an art print made by an artist whose works you first admired during your exciting days in the university. Or, you probably have a rare photo of your big family hanging out and having fun together on a typical Sunday.
Memorable pictures can help you cope with stressors.
Beautiful and memorable photos can help people adults and children manage their stress. For example, if you find you're having a bad day or you need a break, you can look at your favorite photos on the wall and use that time to be mindful. You can reflect on your emotions and keep yourself from spiraling down into a negative pattern of coping with stressors.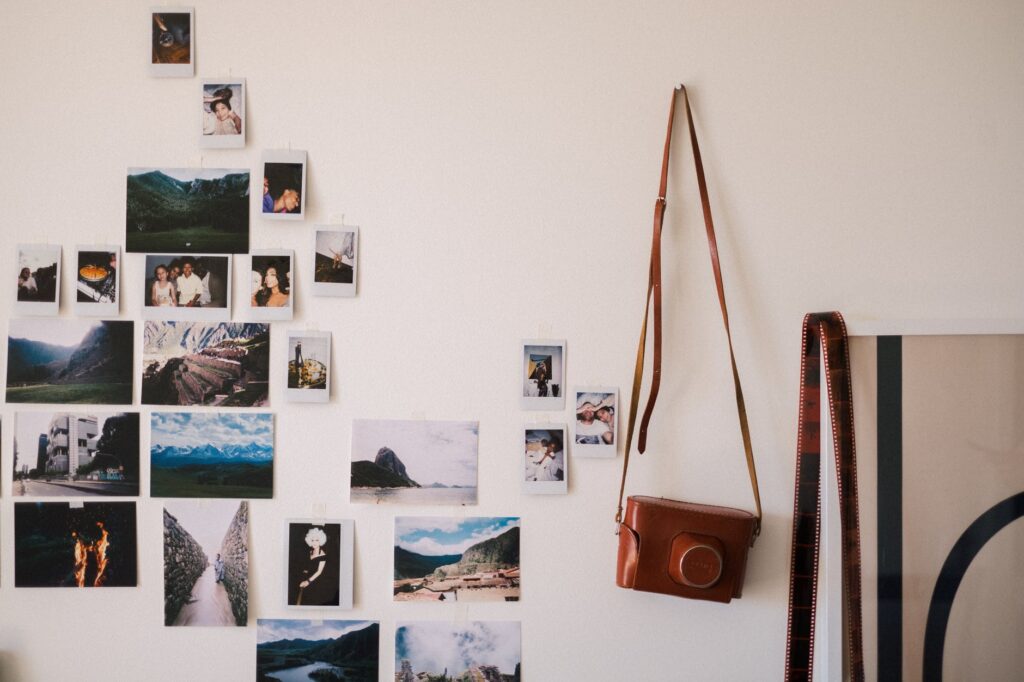 Looking at family photos can also help adults and children when they are feeling a wide array of emotions. Seeing a good memory before an argument arises can help couples calm down and think before they act. If you recently moved homes, your children could be feeling sentimental, so looking at happy family photos could help them feel more secure and stable.
Beautiful images can inspire creativity.
Having photo wall art at your home is undoubtedly a quick way to get your creative juice flowing. You may get inspired to emulate the work—or create something entirely new.
That's also why offices often put up artwork and stimulating photos on their walls. Studies say gallery walls or artwork can help inspire employees and boost their productivity. So even if you don't create art in the traditional sense, having well-crafted photos around you might inspire you to see things from a fresh perspective or even take a new initiative in other aspects of your life.
Artwork and photos on a wall can stimulate conversation.
Make sure to put up your favorite photos or art prints where you're most likely to entertain guests. That could be the living room or the dining area. Imagine having new friends over. They'll likely look at the photos on the wall and comment on some of them. That could spark conversations that make you feel happy, exciting, or passionate. That's not to mention the friendship or relationship that can be deepened by that meaningful interaction.
So if you're wondering where you should put up a gallery wall at home, pick spots where it can stimulate good conversation and fill you with positive emotions.